With family, friends or in groups, sail in canoe-kayak or paddle on a course accessible to all, from 6 to 60 km in the heart of limestone Gorges of Aveyron classified "Natura 2000".
Practical information


Canoes and kayaks are:

unsinkable, self-draining and easy to maneuver for more safety or

classic type for insiders (tips for getting started on request).

Material and services provided:

single or double paddles

"safety" vests (buoyancy aid), rinsed and disinfected after each use

waterproof container for your personal belongings

river map

return shuttle bus (19 and 27 seats) or minibus.
FREE - The little extra of Variation Sports Nature

In gray and cool weather, free use of neoprene suits , kayak wind cups . (on demand)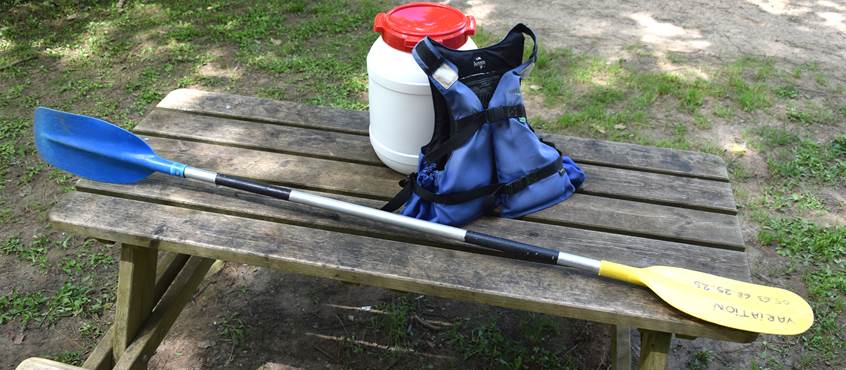 Stand-up Paddle
Stand up paddle (SUP) rental for half an hour, one hour on site or for a course from Feneyrols to Saint Antonin.

Organization of specific or thematic descents:


gentle roaming combining canoeing and mountain biking or other outdoor activities on one or more days.

sports challenges, orientation courses and more ...
For a descent of several days, we can ensure your logistics: transport of your sleeping equipment, contact with accommodation, assistance, etc.
Possibility of group supervision up to 16 people per graduate instructor

For your safety
The canoe trip can be approached by everyone. The courses offered do not present any particular difficulty. You have to be careful and never sail alone.
Wear necessarily the safety vest and a pair of shoes on the feet (closed by "Velcro" rather than laces), depending on weather conditions, protect yourself from the sun, wind and cold water (sunscreen, cap, warm clothing, windcheater, change of clothes), attach your glasses, store water-resistant items in a waterproof container provided, take a drink.

Respect the environment and the river
The Aveyron is a non-state river where the banks are the property of the local residents, know how to respect them as well as the cultures.
Respect other users, bathers, farmers and especially fishermen: be attentive, observe in advance if a fisherman is fishing; if he did not see you, warn him friendly, get away from the bank and his fishing gear, pass as quickly and silently as possible.
Leave no trace of your passage, take with you your rubbish.
Observe from afar the nesting areas and fish breeding areas.
Remember that the river is a natural environment, be careful!